We are incredibly proud that dogs bred by Mahlek were selected to play some of the Direwolves in season 1 of Game of Thrones. HBO trialed lots of breeds of dogs to play the Direwolves but settled on Northern Inuits because of there wolfy looks and fantastic temperament. Zunni who we bred had a major starring role in season 1, playing Lady, Sansa Stark's Direwolf. Zunni's Grandson Indie also starred in the show playing Nymeria, along with Mahlek puppies Sully and Zuis who played the parts of wolf cubs in the show.
Here is Lady starring with Sean Bean (who played Ned Stark).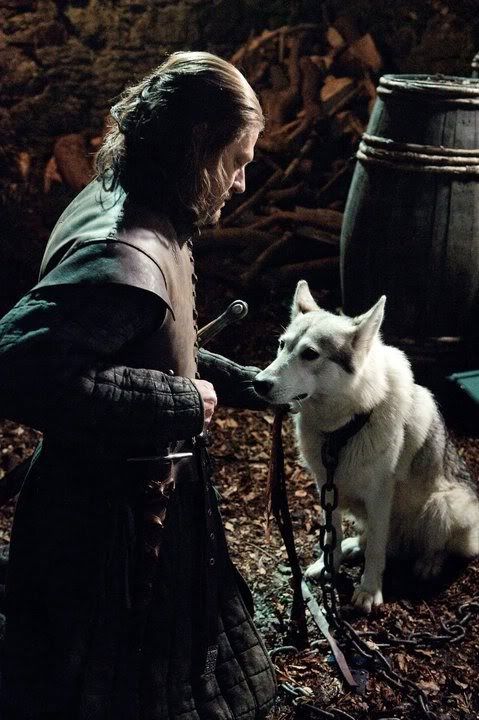 After filming ended we were asked by Sophie Turner (who played Sansa Stark) and her family if they could adopt Zunni which we agreed to. Zunni had some stunning litters with us and her puppies, grand-puppies and great-grand-puppies have gone on to be successful in the show ring and carry on Zunni's lines.
Zunni is now 10 years old and enjoying her retirement with the Turner family.